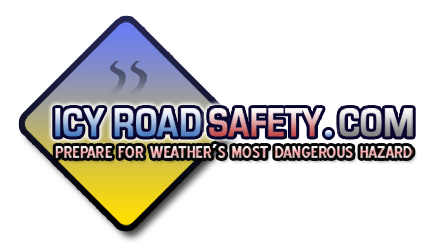 Icy Roads: News and Updates Blog
November 2009 Archives
Monday, November 23, 2009 - 12:07AM
Oregon: 9 icy road deaths in 2 weeks
In two weeks, the state of Oregon has surpassed its 2008-2009 icy road death toll. Since November 8, 2009, there have been 9 deaths - including the worst icy road accident so far this season, a church van rollover that claimed three lives. And unlike the trend from earlier this season, seat belts were in use in the majority of Oregon's incidents. The following is Oregon's accident list as of November 23:
Oregon icy road fatalities in November 2009
Date
Location
Deaths
Icing*
Seatbelt
Notes
11/21
Lake of the Woods, OR
1
Yes
Highway 140, pickup, impact with tree
11/20
Prineville, OR
1
Yes
Highway 26, 2004 Chevrolet utility truck, head-on collision
11/14
Mount Hood, OR
2
SN
Yes
Highway 35, 1992 GMC Yukon, head-on collision
11/12
Baker City, OR
3
No (3)
I-84, 2002 Ford E-350 church van, rollover, 13 ejected
11/12
Chiloquin, OR
1
Yes
Highway 97, Chevy Avalanche, collision with semi
11/8
Meacham, OR
1
FZDZ
Yes
I-84, single vehicle crash
Winter weather will be returning to much of the country by Thanksgiving, unfortunately in time for the associated heavy travel.
Wednesday, November 18, 2009 - 5:56PM
Special thanks to web supporters - November 2009
Once a month, we will feature web sites, blogs and news articles who have chosen to support icyroadsafety.com with a web link. These links go a long way in helping promote the cause, and are greatly appreciated. Here are this month's linking sites:

If you've linked to icyroadsafety.com, please send an email to let us know.

Sunday, November 15, 2009 - 10:34PM
Front page redesign, link banner code available
Along with a redesign of the home page, both dynamic and static link banners are now available for inclusion on your web site. Help us make a difference by linking to icyroadsafety.com! You can get the code for the banner of your choice at the following link:
Friday, November 13, 2009 - 5:51PM
Current season toll is three times more than 2008-2009
It is still too early to tell how bad the 2009-2010 icy road season will be, as we've got a long winter ahead. But this season's fatality toll is already triple what last year's numbers were at this time. Last November, the icy road toll was at 7 by mid-month - this year, it is at 21. We will likely see some high variability in accident rates depending on snow coverage and the number of freezing rain episodes, so it is impossible to estimate if the higher numbers today are indicitave of what we can expect the rest of the season. We can say with confidence, however, that there is no reason to doubt that last year's toll was out of the ordinary, and this season will likely reach a comparable number unless awareness/preparedness levels increase.
Last year, late November (around the 19th to be specific) was when the fatal accident counts began to skyrocket, maintaining a steady pace until the season started to wind down in March. Throughout the winter, fatal accidents happened nearly every day from November 19th to March 11th, with at least 4 or 5 added to the toll most every day. Some days saw death tolls in the double digits, particularly during freezing rain/freezing drizzle events. The highest single-event toll was the freezing rain event of December 23-24, when at least 49 people died on icy roads in the Plains and Midwest.
We are still working hard on finding funding to expand awareness efforts this winter. As you know, it takes funding to do most anything and this effort is no exception. I currently have a sponsorship plan with a video presentation prepared for any business or organization that wishes to be involved. Simply call or email me for more information.
---
Recent Blog Posts
- Developing a road impact parameter for forecast models and mesoanalysis - October 29, 2021
- The deadly Fort Worth, Texas pileup of February 11, 2021: Its cause, contributing factors and future prevention - March 31, 2021
- Major road icing event affects 41 states - January 14-18, 2018 - January 20, 2018
- Trip to Mississippi and Alabama for Southern US winter storm - January 5-7, 2017 - January 22, 2017
- High-impact freezing rain/drizzle road icing event from Oklahoma to the East Coast - December 20, 2016
- New educational winter driving videos released, more planned - November 21, 2016
- "Icezilla" freezing rain disaster in the northeast US - January 19, 2015
- December 30-January 2 Oklahoma/Texas icing event sequence - January 2, 2015
- Freezing rain disaster - November 22, 2014 - November 23, 2014
- Report: Major winter storm in the Deep South, 1/28 - January 30, 2014
- Report: High Risk road icing event in south Texas/Louisiana - January 26, 2014
- Winter tires: not the solution for preventing icy crashes - December 13, 2013
- Preliminary low estimate of December 3-8 toll - December 9, 2013
- The Top 7 Icy Road Myths - December 6, 2013
- Aren't icy road crashes caused by driving too fast for conditions, not ice and snow? - November 14, 2012
- Road icing news for January-February 2012 - February 25, 2012
- Commentary on the recent viral WV pileup video - January 8, 2012
- Significant road icing outbreak: Monday, January 2, 2012 - January 2, 2012
- No vehicle can safely go highway speeds on icy roads - December 23, 2011
- Another case for "Road Ice Warnings": December 8-9, 2011 light snow event - December 10, 2011
- A big thanks to those helping raise road icing awareness - November 18, 2011
- 15 road icing deaths in the past week: estimating the full impact - November 4, 2011
- 2011-2012 road ice season in the US already in full swing - October 22, 2011
- Coming this winter: another 2011 tornado season toll - July 21, 2011

Past Blog Archives
- April 2010 - January 2011 posts
- December 2009 - March 2010 posts
- November 2009 posts
- October 2009 posts
- March-April 2009 posts
- February 2009 posts
- January 2009 posts
- December 2008 posts

---
Educational Winter Driving Videos - Watch for Free: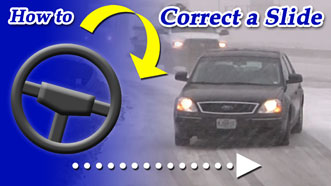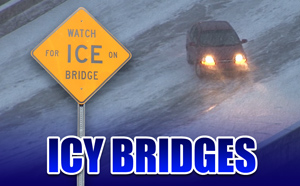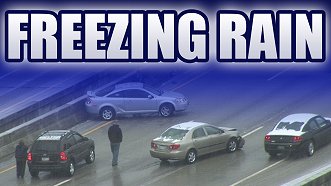 Home | Risk | Stats | Accident Video | Icy Bridges | Tips | Warning Signs | If You Slide | If You Wreck
All content © Dan Robinson. All usage, with limited exception, requires a paid license - please see usage options or contact Dan for inquiries.

Web Site Design and Internet Marketing by CIS Internet