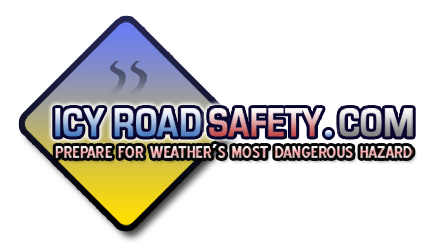 Friday, November 4, 2011 - 12:30AM
15 road icing deaths in the past week: estimating the full impact
By DAN ROBINSON
Editor/Photographer
Right on schedule, the grim weather hazard of road ice is already taking hold this season. The past week has brought the season's first snowfall to many parts of the country, and with it, the first multiple-fatality and injury accident reports. The toll from road ice this week has reached at least 15, with news feeds lighting up with reports of multiple fatal crashes in numerous states. The following is a list of this past week's incidents so far, and more reports will likely come in over the next few days. Many of these have resulted from an early-season snow event in the northeastern US states.
Road icing deaths: October 27 - November 3, 2011
Location
Fatalities
Notes
Ridley, PA

1

Windsor, NY

1

secondary crash
Babylon Village, NY

1

secondary crash
Stroudsburg, PA

1

Hebron, CT

1

Hartford, CT

1

rollover, no seatbelt
Bristol Township, PA

1

rollover
Philadelphia, PA

2

part of 30-car pileup
New York, NY

2

secondary crash
Binghamton, NY

1

bridge, secondary crash
Northampton, MA

2

rollover
Tucumcari, NM

1

rollover, no seatbelt
Five of these fatalities involved the secondary or 'follow-up' crash phenomenon, where motorists (either Good Samaritans or accident victims) were struck by a subsequent out-of-control vehicle after standing outside on the roadway. The victims were outside either checking on another driver or inspecting the damage to their own car. These are five more tragic examples of how the first icy road accident scene is still actually an accident-in-progress situation, and as such, it is critical to everyone involved to either remain in their vehicles or get as far off of the roadway as possible, as quickly as possible. Further out-of-control cars and trucks are almost certain to be approaching, with no way to avoid a collision with someone standing on or along the road. If stranded motorists are unable to get away from the road (as in the middle of a bridge), a car's interior provides a more survivable collision protection than standing outside.
As a result of research of events during the past few winter seasons, I've noted that injury and total accident numbers can be very loosely estimated from the number of deaths. During a typical event, for every death recorded, there are 50 to 150 injuries; and anywhere from 400 to 1,000 accidents serious enough to be reported to police. I prefer to be conservative when estimating numbers to avoid any appearance of exaggeration, so I usually use the lowest possible multiplier: That yields formulas of Injuries=50x deaths and Accidents=400x deaths. So without painstakingly counting every single injury and damage-causing accident using police reports, we can roughly estimate from this ratio that at least 750 injuries occurred this week, with at least 6,000 vehicles damaged. Again, those are minimum numbers using a conservative estimate - they are likely much higher in actuality. Assuming an average damage loss to a vehicle of $8,000 (some cars totaled, others dented/scratched), the economic loss from vehicle damage alone for this week is likely more than $48 million. That does not include medical expenses for the injured, tow truck fees, police/fire/EMS overtime/operating costs, and lost work time/productivity from those injured or having a damaged car to deal with.
15 deaths. 750+ people hurt. $48+ million in damage. And it's only November 4, folks. That's the road ice hazard, and that's why this web site exists. We have a long winter ahead. Let's see what we can do to make a difference this season.
The following comments were posted before this site switched to a new comment system on August 27, 2016
:
Your work needs to be recognised internationally as an authority which is thinking about prevention
- Posted by richard starling dad of an ice-caused paraplegic from devon, uk
Thank you Richard, I appreciate your support.
- Posted by Dan R. from New Baden, IL
Recent Blog Posts
- Developing a road impact parameter for forecast models and mesoanalysis - October 29, 2021
- The deadly Fort Worth, Texas pileup of February 11, 2021: Its cause, contributing factors and future prevention - March 31, 2021
- Major road icing event affects 41 states - January 14-18, 2018 - January 20, 2018
- Trip to Mississippi and Alabama for Southern US winter storm - January 5-7, 2017 - January 22, 2017
- High-impact freezing rain/drizzle road icing event from Oklahoma to the East Coast - December 20, 2016
- New educational winter driving videos released, more planned - November 21, 2016
- "Icezilla" freezing rain disaster in the northeast US - January 19, 2015
- December 30-January 2 Oklahoma/Texas icing event sequence - January 2, 2015
- Freezing rain disaster - November 22, 2014 - November 23, 2014
- Report: Major winter storm in the Deep South, 1/28 - January 30, 2014
- Report: High Risk road icing event in south Texas/Louisiana - January 26, 2014
- Winter tires: not the solution for preventing icy crashes - December 13, 2013
- Preliminary low estimate of December 3-8 toll - December 9, 2013
- The Top 7 Icy Road Myths - December 6, 2013
- Aren't icy road crashes caused by driving too fast for conditions, not ice and snow? - November 14, 2012
- Road icing news for January-February 2012 - February 25, 2012
- Commentary on the recent viral WV pileup video - January 8, 2012
- Significant road icing outbreak: Monday, January 2, 2012 - January 2, 2012
- No vehicle can safely go highway speeds on icy roads - December 23, 2011
- Another case for "Road Ice Warnings": December 8-9, 2011 light snow event - December 10, 2011
- A big thanks to those helping raise road icing awareness - November 18, 2011
- 15 road icing deaths in the past week: estimating the full impact - November 4, 2011
- 2011-2012 road ice season in the US already in full swing - October 22, 2011
- Coming this winter: another 2011 tornado season toll - July 21, 2011
Past Blog Archives
- April 2010 - January 2011 posts
- December 2009 - March 2010 posts
- November 2009 posts
- October 2009 posts
- March-April 2009 posts
- February 2009 posts
- January 2009 posts
- December 2008 posts

Educational Winter Driving Videos - Watch for Free: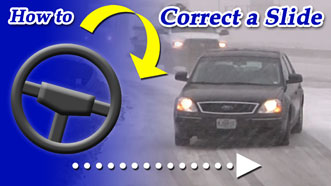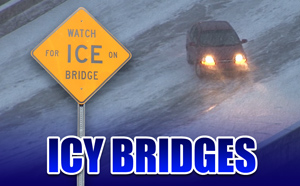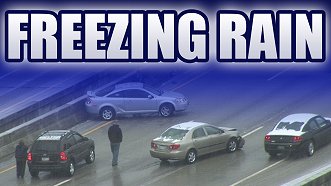 Home | Risk | Stats | Accident Video | Icy Bridges | Tips | Warning Signs | If You Slide | If You Wreck
All content © Dan Robinson. All usage, with limited exception, requires a paid license - please see usage options or contact Dan for inquiries.

Web Site Design and Internet Marketing by CIS Internet