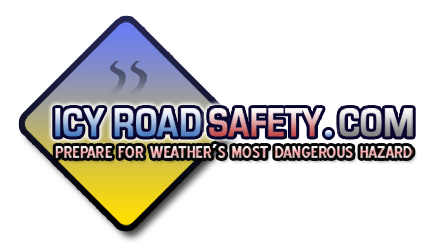 Wednesday, November 14, 2012 - 7:33PM
Aren't icy road crashes caused by driving too fast for conditions, not ice and snow?
By DAN ROBINSON
Editor/Photographer
As we begin the 2012-2013 road icing season in the US, I wanted to challenge a common 'official' perception of what causes wrecks on ice and snow: people going too fast for conditions.
This one is a bit of a 'trick question'. Yes, driving too fast for conditions is part of the chain of events leading to loss of control. But calling it the cause, and leaving it at that, doesn't move us toward a solution. A deeper question needs to be asked: why are the drivers going too fast for conditions on ice or snow? The answers to that question can vary. Sometimes it's the driver's lack of awareness of the dangers ahead, such as is the case with bridge icing, the invisible icing from freezing rain and the subtle icing from light snow. Sometimes the driver is misinformed about the capabilities of their vehicle, such as you see when television ads show new cars racing through snow at high speed.
It's true that there are a few drivers that are going too fast due to simple carelessness and even recklessness (IE, the 'idiot driver' stereotype). But the data does not suggest that to be a factor in the majority of accident cases. The data suggests people driving normally and responsibly are caught by surprise when they lose control and crash at high speed. Remember, we're not talking about "obviously icy" snowpacked roads during big storms. The true road ice hazard is subtle and intermittent icing due to light winter precipitation, events that suffer from a lack of highly visual cues and public awareness. It is these conditions that cause the biggest percentage of deaths and injuries.
Attributing the root cause of road ice crashes to people driving too fast is similar to saying that plane crashes are caused by pilots failing to keep their aircraft in the air. We won't begin to have an impact on reducing accidents until we dig deeper than the status quo, finding the changeable root causes of why so many drivers are going too fast when they crash on icy roads. When we equip people with knowledge about the hazard in concert with a notification/warning when it is present, only then can we hope to see a reduction in accident rates.
The following comments were posted before this site switched to a new comment system on August 27, 2016
:
Recent Blog Posts
- Developing a road impact parameter for forecast models and mesoanalysis - October 29, 2021
- The deadly Fort Worth, Texas pileup of February 11, 2021: Its cause, contributing factors and future prevention - March 31, 2021
- Major road icing event affects 41 states - January 14-18, 2018 - January 20, 2018
- Trip to Mississippi and Alabama for Southern US winter storm - January 5-7, 2017 - January 22, 2017
- High-impact freezing rain/drizzle road icing event from Oklahoma to the East Coast - December 20, 2016
- New educational winter driving videos released, more planned - November 21, 2016
- "Icezilla" freezing rain disaster in the northeast US - January 19, 2015
- December 30-January 2 Oklahoma/Texas icing event sequence - January 2, 2015
- Freezing rain disaster - November 22, 2014 - November 23, 2014
- Report: Major winter storm in the Deep South, 1/28 - January 30, 2014
- Report: High Risk road icing event in south Texas/Louisiana - January 26, 2014
- Winter tires: not the solution for preventing icy crashes - December 13, 2013
- Preliminary low estimate of December 3-8 toll - December 9, 2013
- The Top 7 Icy Road Myths - December 6, 2013
- Aren't icy road crashes caused by driving too fast for conditions, not ice and snow? - November 14, 2012
- Road icing news for January-February 2012 - February 25, 2012
- Commentary on the recent viral WV pileup video - January 8, 2012
- Significant road icing outbreak: Monday, January 2, 2012 - January 2, 2012
- No vehicle can safely go highway speeds on icy roads - December 23, 2011
- Another case for "Road Ice Warnings": December 8-9, 2011 light snow event - December 10, 2011
- A big thanks to those helping raise road icing awareness - November 18, 2011
- 15 road icing deaths in the past week: estimating the full impact - November 4, 2011
- 2011-2012 road ice season in the US already in full swing - October 22, 2011
- Coming this winter: another 2011 tornado season toll - July 21, 2011
Past Blog Archives
- April 2010 - January 2011 posts
- December 2009 - March 2010 posts
- November 2009 posts
- October 2009 posts
- March-April 2009 posts
- February 2009 posts
- January 2009 posts
- December 2008 posts

Educational Winter Driving Videos - Watch for Free: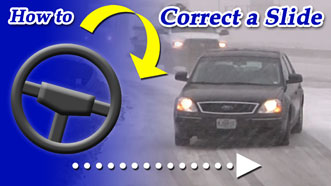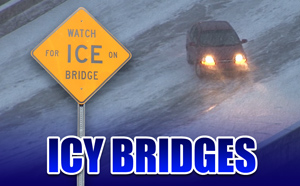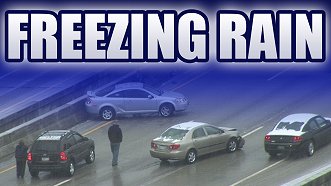 Home | Risk | Stats | Accident Video | Icy Bridges | Tips | Warning Signs | If You Slide | If You Wreck
All content © Dan Robinson. All usage, with limited exception, requires a paid license - please see usage options or contact Dan for inquiries.

Web Site Design and Internet Marketing by CIS Internet