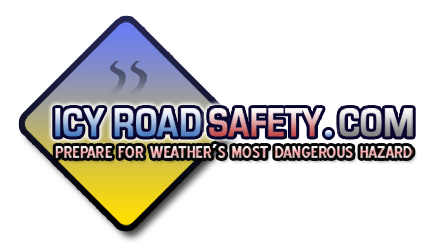 Monday, January 19, 2015
"Icezilla" freezing rain disaster in the northeast US - January 18, 2015
By DAN ROBINSON
Editor/Photographer
Yet another devastating light freezing rain event demonstrates the tragic and crippling nature of this underrated weather phenomenon. This time, the northeastern US was affected, with high-impact road icing from Baltimore through New England. New Jersey, New York and eastern Pennsylvania were hit particularly hard by this system. Countless multi-vehicle pileups occurred around the region, particularly in the Philadelphia area. New Jersey alone reported 428 accidents across the state. For the first time I'm aware of, a light freezing rain event has been given a "name" in media coverage: Icezilla.
The death toll right now is at 8 (5 in Pennsylvania, 1 in New Jersey, 1 in Maryland and 1 in Connecticut). As with most events, I expect this number to rise in the next 24-48 hours as more reports come in.
Freezing rain is one of the worst types of weather phenomena, frequently surpassing tornado outbreaks and all types of severe weather events in damage, injuries and fatalities. Icy roads of all types are responsible for at least twice the number of deaths and injuries than from all types of severe weather combined (tornadoes, hurricanes, floods, wind): see the statistics.
"Icezilla" accidents caught on video
This event was also remarkable in the number of incidents caught on video by local residents. Being in the "right place at the right time" to catch footage like this is rare, even for a cameraman like me who spends many days per year covering the icy road hazard. The fact that seven separate bystander videos showed up from this single event is another testament to how widespread and severe it was.
Semi accident barely misses car, New Jersey: Youtube

Snowplow crashes into a guardrail, Connecticut: Youtube

SUV slides down a hill and crashes, Yonkers, NY: Youtube

Accident on icy Rockland County, NY street: The Weather Channel

Roto-Rooter van loses control on icy street in NJ: Youtube

Another crash and people sliding on icy NY street: Youtube

CCTV accidents on video on icy NY street: Youtube
Site traffic record
On another note, as a result of "Icezilla", this site (launched in 2008) experienced its highest-ever single-day traffic during this event.

The following comments were posted before this site switched to a new comment system on August 27, 2016

:

Recent Blog Posts
- Developing a road impact parameter for forecast models and mesoanalysis - October 29, 2021
- The deadly Fort Worth, Texas pileup of February 11, 2021: Its cause, contributing factors and future prevention - March 31, 2021
- Major road icing event affects 41 states - January 14-18, 2018 - January 20, 2018
- Trip to Mississippi and Alabama for Southern US winter storm - January 5-7, 2017 - January 22, 2017
- High-impact freezing rain/drizzle road icing event from Oklahoma to the East Coast - December 20, 2016
- New educational winter driving videos released, more planned - November 21, 2016
- "Icezilla" freezing rain disaster in the northeast US - January 19, 2015
- December 30-January 2 Oklahoma/Texas icing event sequence - January 2, 2015
- Freezing rain disaster - November 22, 2014 - November 23, 2014
- Report: Major winter storm in the Deep South, 1/28 - January 30, 2014
- Report: High Risk road icing event in south Texas/Louisiana - January 26, 2014
- Winter tires: not the solution for preventing icy crashes - December 13, 2013
- Preliminary low estimate of December 3-8 toll - December 9, 2013
- The Top 7 Icy Road Myths - December 6, 2013
- Aren't icy road crashes caused by driving too fast for conditions, not ice and snow? - November 14, 2012
- Road icing news for January-February 2012 - February 25, 2012
- Commentary on the recent viral WV pileup video - January 8, 2012
- Significant road icing outbreak: Monday, January 2, 2012 - January 2, 2012
- No vehicle can safely go highway speeds on icy roads - December 23, 2011
- Another case for "Road Ice Warnings": December 8-9, 2011 light snow event - December 10, 2011
- A big thanks to those helping raise road icing awareness - November 18, 2011
- 15 road icing deaths in the past week: estimating the full impact - November 4, 2011
- 2011-2012 road ice season in the US already in full swing - October 22, 2011
- Coming this winter: another 2011 tornado season toll - July 21, 2011

Past Blog Archives
- April 2010 - January 2011 posts
- December 2009 - March 2010 posts
- November 2009 posts
- October 2009 posts
- March-April 2009 posts
- February 2009 posts
- January 2009 posts
- December 2008 posts

Educational Winter Driving Videos - Watch for Free: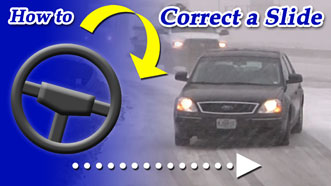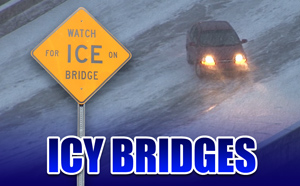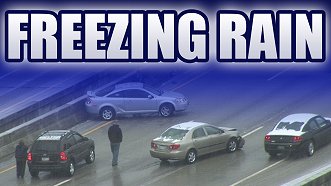 Home | Risk | Stats | Accident Video | Icy Bridges | Tips | Warning Signs | If You Slide | If You Wreck
All content © Dan Robinson. All usage, with limited exception, requires a paid license - please see usage options or contact Dan for inquiries.

Web Site Design and Internet Marketing by CIS Internet