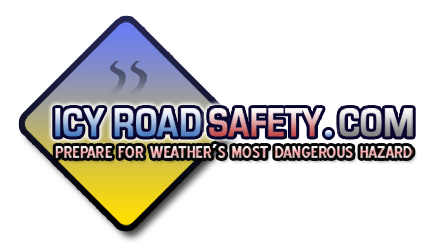 Friday, December 23, 2011 - 12:41PM
No vehicle can safely go highway speeds on icy roads
By DAN ROBINSON
Editor/Photographer
Lessening the impact of icy roads on public safety is a three-fold process:
The NWS officially recognizing road icing as a high-impact, high-threat weather hazard and issuing strongly-worded warnings,
Effective communication of those warnings to the public, and
Educating the public on the hazard: the degree of threat and how to recognize and respond to the conditions.
We've discussed the first two of those points before, but I wanted to highlight what I believe is one of the major problems in the realm of item #3: the widespread belief that a modern vehicle's equipment or technology allows safe travel on icy roads at highway speeds.

The reality is that there is no technology, no tire nor any vehicle type that allows SAFE travel on any type of icy road (snow, sleet or freezing rain) at speeds greater than 45mph. Not traction control, electronic stability control, 4WD, AWD, antilock brakes or the most expensive brand-new snow tires. While all of those safety features will improve a vehicle's handling and control to some degree, they do not eliminate the danger of losing control at highway speeds over 45mph in any type of road icing condition.

Nearly all of the icy road accident fatalities I have documented have involved vehicles traveling at or above 45mph, with the vast majority occurring on interstates or rural two-lane highways. Many, if not most, of these vehicles were equipped with some or all of the modern-day safety equipment and features. I have personally witnessed, and captured on video (see it yourself), modern vehicles equipped with good tires, traction control, AWD and/or 4WD crashing on icy roads.
The general driving public has been poorly informed about this critical point. Most assume that icy road accidents are caused by either an inexperienced or reckless driver, or a vehicle with bad/worn tires. Advertisements for tires and vehicles with new safety technologies are misleading, showing cars speeding through snow with ease. This certainly is a contributing factor to road ice accident numbers, implicitly suggesting that the product allows a the driver to continue normally in icy conditions without a reduction in speed.
It all boils down to the laws of physics, specifically the coefficient of friction between rubber and ice. No tread pattern or computer program will change this fundamental law of nature. Driving above 45mph on icy roads is beyond the limitations of anything currently available to prevent a vehicle from fishtailing, oversteering, understeering or slowing/stopping on an incline.
Any time you drive above 45mph on icy roads, your vehicle enters a highly unstable state on the brink of loss of control. At that point, all that is needed is some type of trigger to set in motion a loss of control sequence that you will most likely not be able to recover. That trigger can be a slight steering motion, a lane change, a gust of wind from a passing truck, a tap of the brakes or a push of the accelerator. Even below 45mph, the loss of control potential exists (namely with black ice) - the difference is at lower speeds, the chance of you leaving the roadway is reduced, and if you do hit something, the impact is less likely to cause serious injuries.
The only SAFE way to travel on icy roads is to keep speeds below 45mph (or lower), regardless of any type of tire or safety technology your vehicle may have. A large number of road ice-related accidents can be prevented if drivers follow this simple guideline when they know the hazard exists or is imminent. Again, to that end, education and warnings remain an important goal.
The following comments were posted before this site switched to a new comment system on August 27, 2016
:
I was hoping to talk to you about your articles on icy road conditions and any studies or research you may have on this. [email protected]
- Posted by Nancy Mulhern from Minnesota
Hi!!!!!!!!
- Posted by Klara from Beverly Hills, CA
Recent Blog Posts
- Developing a road impact parameter for forecast models and mesoanalysis - October 29, 2021
- The deadly Fort Worth, Texas pileup of February 11, 2021: Its cause, contributing factors and future prevention - March 31, 2021
- Major road icing event affects 41 states - January 14-18, 2018 - January 20, 2018
- Trip to Mississippi and Alabama for Southern US winter storm - January 5-7, 2017 - January 22, 2017
- High-impact freezing rain/drizzle road icing event from Oklahoma to the East Coast - December 20, 2016
- New educational winter driving videos released, more planned - November 21, 2016
- "Icezilla" freezing rain disaster in the northeast US - January 19, 2015
- December 30-January 2 Oklahoma/Texas icing event sequence - January 2, 2015
- Freezing rain disaster - November 22, 2014 - November 23, 2014
- Report: Major winter storm in the Deep South, 1/28 - January 30, 2014
- Report: High Risk road icing event in south Texas/Louisiana - January 26, 2014
- Winter tires: not the solution for preventing icy crashes - December 13, 2013
- Preliminary low estimate of December 3-8 toll - December 9, 2013
- The Top 7 Icy Road Myths - December 6, 2013
- Aren't icy road crashes caused by driving too fast for conditions, not ice and snow? - November 14, 2012
- Road icing news for January-February 2012 - February 25, 2012
- Commentary on the recent viral WV pileup video - January 8, 2012
- Significant road icing outbreak: Monday, January 2, 2012 - January 2, 2012
- No vehicle can safely go highway speeds on icy roads - December 23, 2011
- Another case for "Road Ice Warnings": December 8-9, 2011 light snow event - December 10, 2011
- A big thanks to those helping raise road icing awareness - November 18, 2011
- 15 road icing deaths in the past week: estimating the full impact - November 4, 2011
- 2011-2012 road ice season in the US already in full swing - October 22, 2011
- Coming this winter: another 2011 tornado season toll - July 21, 2011
Past Blog Archives
- April 2010 - January 2011 posts
- December 2009 - March 2010 posts
- November 2009 posts
- October 2009 posts
- March-April 2009 posts
- February 2009 posts
- January 2009 posts
- December 2008 posts

Educational Winter Driving Videos - Watch for Free: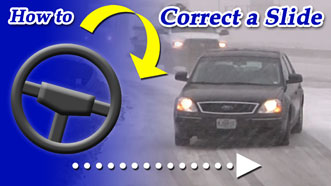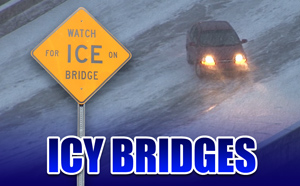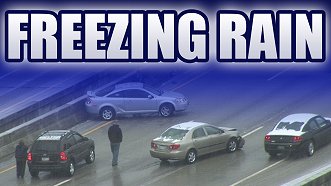 Home | Risk | Stats | Accident Video | Icy Bridges | Tips | Warning Signs | If You Slide | If You Wreck
All content © Dan Robinson. All usage, with limited exception, requires a paid license - please see usage options or contact Dan for inquiries.

Web Site Design and Internet Marketing by CIS Internet