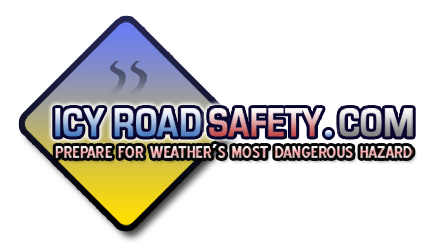 Friday, January 2, 2015
December 30-January 2 Oklahoma/Texas icing event sequence
By DAN ROBINSON
Editor/Photographer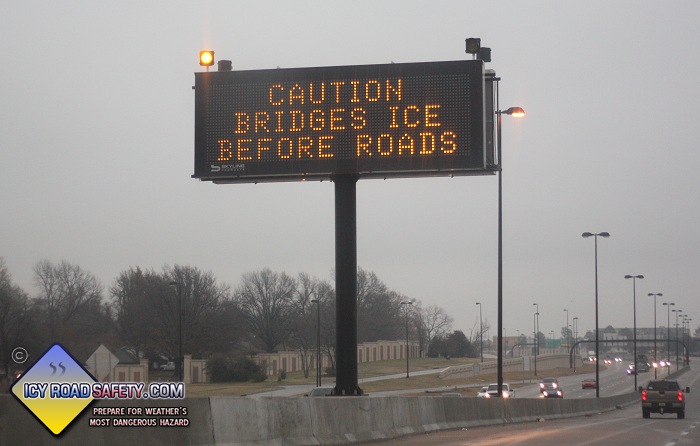 This is an account from my first major winter weather "chase" of the 2014-2015 season to capture footage and gather more observations and material for this site. As a shallow Arctic air mass plunged southeast, successive icing events were shown by models to advance eastward with each day. This event's timing over the holiday made it feasible to do a multi-day trip, since it minimized the number of days I'd need to take off of work (these trips are all self-financed, just like severe weather chases). I hoped to observe and shoot these mostly during the day (night video and pictures of this subject don't turn out as well) and grab sleep at night or whenever I could (icing usually doesn't follow a diurnal pattern!). The weather had other plans, and I ended up shooting mostly at night and sleeping mostly during the day.
I left St. Louis on Monday night and arrived in Abilene, Texas around midday Tuesday. A constant drizzle was in progress with temperatures hovering around the freezing mark. At this point, most of the icing was occuring in the Lubbock region where temperatures were in the low to mid 20s. By late afternoon, light icing began along the Sweetwater/Abilene region, but treated bridges kept problems at bay. The strong north wind had some of the lightly-iced power lines galloping violently.
As temperatures dropped into the upper 20s, icing ramped up in earnest as the drizzle began freezing on all road surfaces. Traffic issues immediately ensued, with a short burst of accidents in random/unpredictable locations, none of which I witnessed. This is consistent with most of my other observations, that is, road icing seems to become most efficient and most dangerous between 29-25 degrees F. At or above 30F, environmental heat sources (ground warmth, tire friction) can sometimes edge road surface temps enough to prevent icing or make its bond to the surface less solid. This is especially true in high traffic locations. I-20 was extremely busy with holiday traffic, which played a role. (Icing can and will occur at or below 32F, particularly in lower-traffic locations).
After spending the better part of the night in Abilene, I moved east to Weatherford on Wednesday morning to prepare for what I expected would be the worst event: icing in the DFW metro on Thursday. I passed this semi wreck from the night before on I-20. You can see the culprit behind it - a bridge, previously iced by the innocent-sounding but sinister weather phenomenon of freezing drizzle. Freezing drizzle can flip semis just like a tornado or straight line winds can!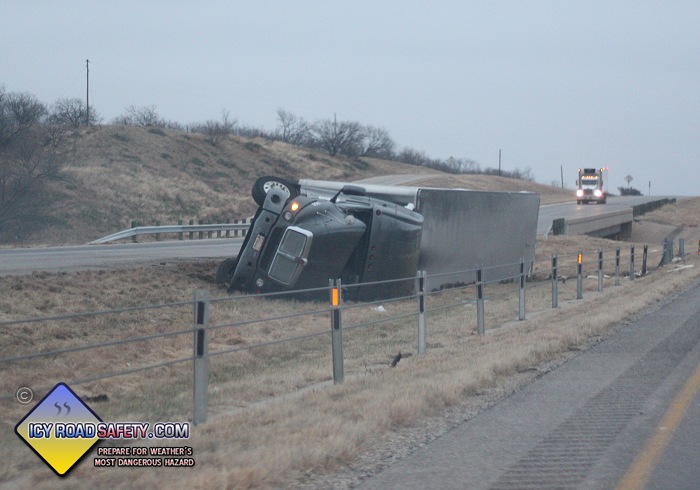 I left Weatherford just before midnight, making several back-and-forth passes between Forth Worth and Weatherford, checking the condition of bridges as the next round of precip moved in. (This is how I rang in the New Year). Bridges in Weatherford iced very quickly with the first burst of moderate rain. One bridge on the west end of town was iced and slick after only 90 seconds of rain. It can happen fast! Texas road crews were on it, though - treating everything with salt/sand trucks within minutes. Fort Worth looked to stay above freezing for several hours longer, so I decided to go up to Gainesville, which was well into the sub-29F temps (in the icy road "sweet spot").
Most of the bridges in Gainesville were icy, but sanded. Sand, as I've observed before, does not melt the ice. It simply provides a type of coarse surface on top for traction. A sanded icy bridge is still slick, and still requires reduced speeds! Continued moderate rain had washed much of the sand on a few of the bridges off to the point they were very hazardous, but trucks were out working to keep up as best as possible. I stopped at the north end of a bridge on I-35 in Gainesville to shoot video where a car had already spun out into the median. The occupants had already called police. Just as the police arrived, a second car lost control, barely missing the police vehicles, and crashed into the first car. I was at a somewhat distant location and was concerned about injuries, as the sound of the collision was very loud. The next day, I called the Cooke County EMS to learn with relief that everyone was OK - ambulances were dispatched, but none were needed.
Here is the link to video of the accident.
I continued north into Oklahoma as it became evident that DFW would escape icing, thanks to warmer-than-forecast temperatures and dewpoints approaching 32F. Dewpoints are important factors in icing events. Wet-bulbing can occur with dry air, allowing temps to fall quickly when precip starts. Once the dewpoint approaches 32F with temps above freezing, icing threats tend to significantly decrease. Dewpoints above 32F in level terrain almost always spell the end of icing threats, unless there is strong cold advection or very cold ground temps in place (from an extended period WELL below freezing).
Oklahoma road crews had a good handle on bridges between the Red River and Pauls Valley, and the main slug of precip from the system was moving east. I booked my third hotel of the trip in Norman, expecting the next event to be an ice storm into the OKC metro on Friday.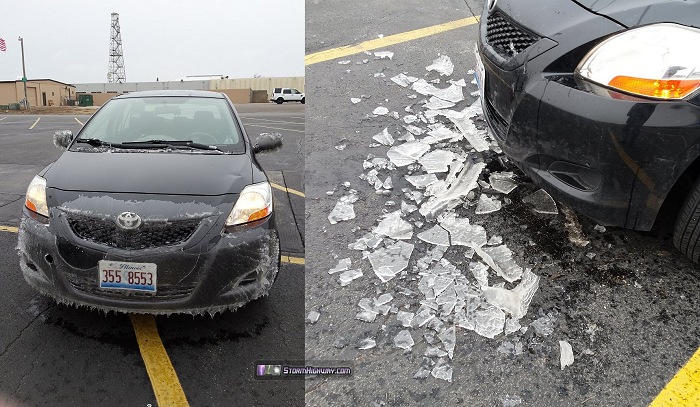 By 10AM Friday, I knew the ice storm was a bust. No northerly winds were bringing fresh cold air into the region, dewpoints were near 32F, and warmer rain was falling into the previously-Arctic air mass - which all meant that there would be no way to get temperatures cold enough for icing.
Just to be safe (and add to my cache of bridge observations), I drove west to El Reno where the T/Td was 32F/30F, and checked several overpasses in the area. None were iced. There was also no icing on guardrails or highway signs (or my car), which meant that the threat was all but over for the region. I made an unplanned brief stop to see the Twistex memorial. It was an icing event that brought me back there for the first time since the tornado.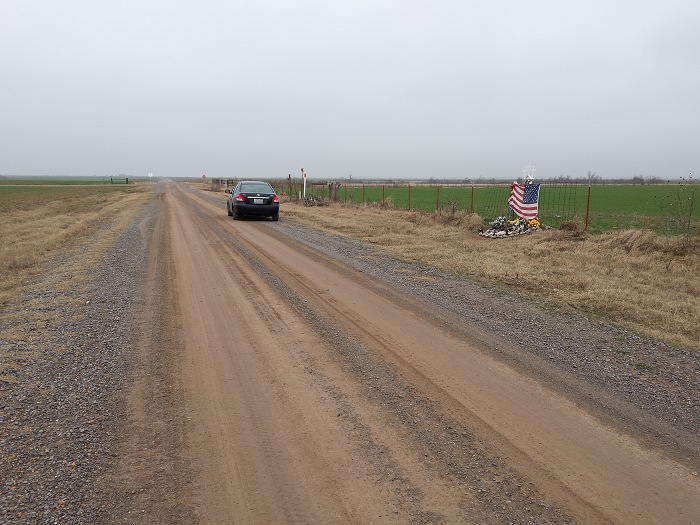 I made it back home Friday night to round out this roughly 2,000-mile trip.
Footnote: this account hopefully illustrates why I take copyright infringement seriously. Trips such as this (which I pay for myself) is what it takes to gather the footage that is on this site and on the Youtube channel. DOZENS of trips and countless days on the road have been required to capture the collection of footage I currently have!
The following comments were posted before this site switched to a new comment system on August 27, 2016
:
Recent Blog Posts
- Developing a road impact parameter for forecast models and mesoanalysis - October 29, 2021
- The deadly Fort Worth, Texas pileup of February 11, 2021: Its cause, contributing factors and future prevention - March 31, 2021
- Major road icing event affects 41 states - January 14-18, 2018 - January 20, 2018
- Trip to Mississippi and Alabama for Southern US winter storm - January 5-7, 2017 - January 22, 2017
- High-impact freezing rain/drizzle road icing event from Oklahoma to the East Coast - December 20, 2016
- New educational winter driving videos released, more planned - November 21, 2016
- "Icezilla" freezing rain disaster in the northeast US - January 19, 2015
- December 30-January 2 Oklahoma/Texas icing event sequence - January 2, 2015
- Freezing rain disaster - November 22, 2014 - November 23, 2014
- Report: Major winter storm in the Deep South, 1/28 - January 30, 2014
- Report: High Risk road icing event in south Texas/Louisiana - January 26, 2014
- Winter tires: not the solution for preventing icy crashes - December 13, 2013
- Preliminary low estimate of December 3-8 toll - December 9, 2013
- The Top 7 Icy Road Myths - December 6, 2013
- Aren't icy road crashes caused by driving too fast for conditions, not ice and snow? - November 14, 2012
- Road icing news for January-February 2012 - February 25, 2012
- Commentary on the recent viral WV pileup video - January 8, 2012
- Significant road icing outbreak: Monday, January 2, 2012 - January 2, 2012
- No vehicle can safely go highway speeds on icy roads - December 23, 2011
- Another case for "Road Ice Warnings": December 8-9, 2011 light snow event - December 10, 2011
- A big thanks to those helping raise road icing awareness - November 18, 2011
- 15 road icing deaths in the past week: estimating the full impact - November 4, 2011
- 2011-2012 road ice season in the US already in full swing - October 22, 2011
- Coming this winter: another 2011 tornado season toll - July 21, 2011
Past Blog Archives
- April 2010 - January 2011 posts
- December 2009 - March 2010 posts
- November 2009 posts
- October 2009 posts
- March-April 2009 posts
- February 2009 posts
- January 2009 posts
- December 2008 posts

Educational Winter Driving Videos - Watch for Free: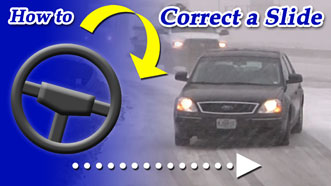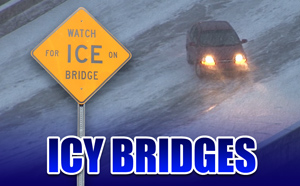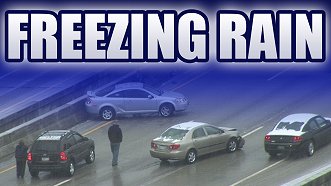 Home | Risk | Stats | Accident Video | Icy Bridges | Tips | Warning Signs | If You Slide | If You Wreck
All content © Dan Robinson. All usage, with limited exception, requires a paid license - please see usage options or contact Dan for inquiries.

Web Site Design and Internet Marketing by CIS Internet