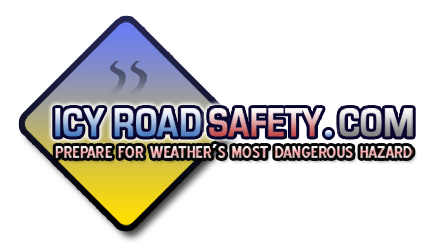 Icy Roads: News and Updates Blog
March-April 2009 Archives
---
Monday, April 20, 2009
2008-2009 icy road season finally drawing to a close

After a spike in incidents during the first week of April, there have been no fatal icy road accident reports in the USA during the past two weeks (since April 7). Outside of the mountainous areas and extreme northern regions of the country, the 2008-2009 icy road season for the bulk of the United States is likely over. The total toll for the season is 477, although I would hesitate to call that an official number until around mid-May, when the last of the Rocky Mountain and northern Plains snows should be done for the season.
While winter is winding down, the efforts to increase driver awareness ahead of the 2009-2010 winter season and beyond will continue. I will continue to update the site through the summer regarding announcements and developments.
---
Wednesday, April 8, 2009
Winter comebacks cause death toll spikes

Winter conditions have still been plaguing the USA, even though the calendar officially declares that spring is here. In the past 2 weeks, 19 icy road deaths have been recorded across the Midwest, Rocky Mountain and Plains states. Bridges and overpasses are especially hazardous during springtime winter storms, as the warm ground often prevents snow and ice from sticking areawide.
---
Thursday, March 12, 2009
Winter winding down, but danger lingers in upper Midwest

Winter's end may be drawing near, but icy road dangers still linger. 9 people have lost their lives this week on icy roads in the Upper Midwest states of Iowa, Minnesota and the Dakotas.
---
Recent Blog Posts
- Developing a road impact parameter for forecast models and mesoanalysis - October 29, 2021
- The deadly Fort Worth, Texas pileup of February 11, 2021: Its cause, contributing factors and future prevention - March 31, 2021
- Major road icing event affects 41 states - January 14-18, 2018 - January 20, 2018
- Trip to Mississippi and Alabama for Southern US winter storm - January 5-7, 2017 - January 22, 2017
- High-impact freezing rain/drizzle road icing event from Oklahoma to the East Coast - December 20, 2016
- New educational winter driving videos released, more planned - November 21, 2016
- "Icezilla" freezing rain disaster in the northeast US - January 19, 2015
- December 30-January 2 Oklahoma/Texas icing event sequence - January 2, 2015
- Freezing rain disaster - November 22, 2014 - November 23, 2014
- Report: Major winter storm in the Deep South, 1/28 - January 30, 2014
- Report: High Risk road icing event in south Texas/Louisiana - January 26, 2014
- Winter tires: not the solution for preventing icy crashes - December 13, 2013
- Preliminary low estimate of December 3-8 toll - December 9, 2013
- The Top 7 Icy Road Myths - December 6, 2013
- Aren't icy road crashes caused by driving too fast for conditions, not ice and snow? - November 14, 2012
- Road icing news for January-February 2012 - February 25, 2012
- Commentary on the recent viral WV pileup video - January 8, 2012
- Significant road icing outbreak: Monday, January 2, 2012 - January 2, 2012
- No vehicle can safely go highway speeds on icy roads - December 23, 2011
- Another case for "Road Ice Warnings": December 8-9, 2011 light snow event - December 10, 2011
- A big thanks to those helping raise road icing awareness - November 18, 2011
- 15 road icing deaths in the past week: estimating the full impact - November 4, 2011
- 2011-2012 road ice season in the US already in full swing - October 22, 2011
- Coming this winter: another 2011 tornado season toll - July 21, 2011

Past Blog Archives
- April 2010 - January 2011 posts
- December 2009 - March 2010 posts
- November 2009 posts
- October 2009 posts
- March-April 2009 posts
- February 2009 posts
- January 2009 posts
- December 2008 posts

Educational Winter Driving Videos - Watch for Free: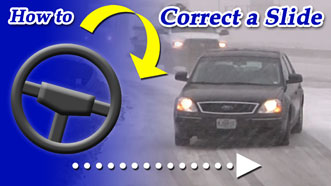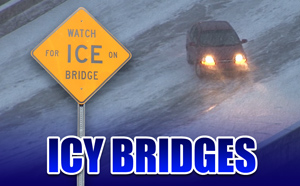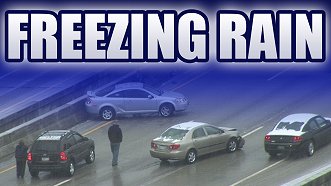 Home | Risk | Stats | Accident Video | Icy Bridges | Tips | Warning Signs | If You Slide | If You Wreck
All content © Dan Robinson. All usage, with limited exception, requires a paid license - please see usage options or contact Dan for inquiries.

Web Site Design and Internet Marketing by CIS Internet