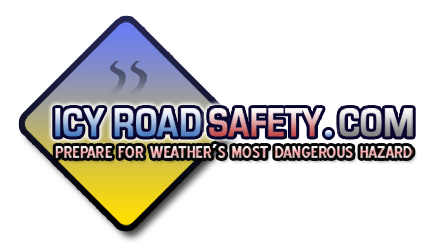 Icy Roads: Accidents Caught on Video
Watch actual accidents caught on camera during icy road conditions
! These videos are a reminder that no vehicle or driver is immune to losing control on an icy road. Take it slow this winter - don't let the scenes in these clips happen to you!
As a freelance cameraman and storm chaser, I've experienced a lot of dangerous weather - but it is icy roads that have been the most fearsome of all conditions I've seen. The video of the scenes I've witnessed during my news coverage travels tells the story better than most anything I can show you - they are the main driving force behind the creation if this site. -Dan
All of the following videos are hosted on Youtube. The videos shot in high definition can now be viewed in full 1080i HD on Youtube. To watch in HD, click the gear icon at the bottom of the video player and set Quality to 1080. To watch in 4K, choose 2160p from the Quality menu.
This video footage is © Dan Robinson. Information on using these videos in classes and other educational settings can be found at our Video Usage Licensing page.
HD Icy Road Crash Compilation
A big compilation of raw clips showing many crashes, accidents, wrecks, spinouts, slides and close calls on icy roads. Includes both 1080i HD and standard definition shots. Shown are road icing caused by freezing rain, sleet, snow and blowing snow.
4WD, AWD, SUVs, trucks wrecking on ice compilation
This is a compilation of accidents involving SUVs, trucks, semis, all-wheel drive vehicles, 4WD vehicles, vehicles with traction control and winter tires. No driver or vehicle can safely go highway speeds on icy roads!
Accidents on freezing rain 'Black Ice' (HD)
Another video showing light freezing rain icing. This 'black ice' caused accidents on Interstate 79 near Big Chimney, West Virginia on November 24, 2008. Viewable in 1080i High Definition.
Tractor-trailers jackknifing in St. Louis
A high-impact icing event from freezing drizzle crippled the St. Louis metro area in December 2016. This video shows multiple tractor trailers sliding and jackkifing on Interstate 44 in the city.
Minor pileup in central Illinois snow (4K)
Video showing the conditions that lead to many pileups during the winter: a sudden burst of heavy snow lowers visibility and ices the road surface. This incident near Elkhart, IL damaged 10 vehicles and caused at least one injury (not shown).
Blowing snow accidents and spinouts (HD)
Icing on Interstate 64 created entirely by blowing snow causes multiple accidents and spinouts near Shiloh, Illinois in December of 2010. Included is a distant tractor trailer crash. Viewable in 1080i High Definition.
SUV crash into light pole (HD)
A clip demonstrating the no vehicle is immune to icy roads, particularly the very slick glaze created by freezing rain. A SUV loses control on icy Lindbergh Boulevard in St. Louis, striking a light pole which then falls into the road.
Spinouts from light snow (HD)
A video showing the very dangerous conditions created by a dusting of light snow. Vehicles spin out on I-255 in Collinsville, Illinois (St. Louis metro area).
Midwest icy roads, 2012-2013 winter season (HD)
A compilation of incidents in Missouri and Illinois during the 2012-2013 winter season. Included are interstate spinouts in St. Louis, freezing rain slides in Springfield, IL and a crash into a traffic light in Alton, IL.
High speed wet road rollover
While not caused by icy roads, this accident shows the phenomenon of high-speed oversteer causing a loss of control. The vehicle entered a sharp curve on wet roads at very high speed.
Copyright: All video footage is copyrighted by Dan Robinson, registered with the US Copyright Office, and may not be used without a paid license. Information on using these videos in classes and other educational settings can be found at our Video Usage Licensing page.
Educational Winter Driving Videos - Watch for Free: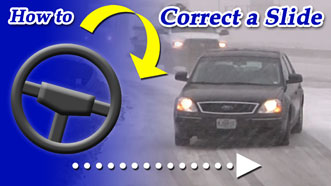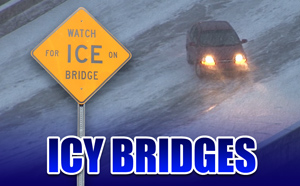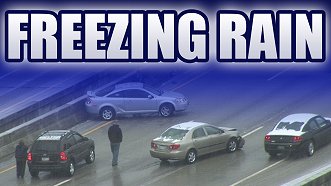 Home | Risk | Stats | Accident Video | Icy Bridges | Tips | Warning Signs | If You Slide | If You Wreck
All content © Dan Robinson. All usage, with limited exception, requires a paid license - please see usage options or contact Dan for inquiries.

Web Site Design and Internet Marketing by CIS Internet