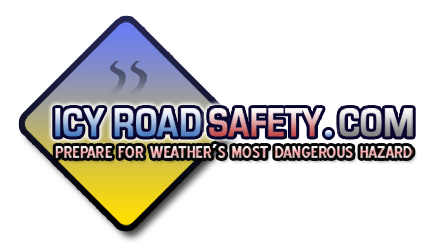 Saturday, February 25, 2012 - 7:24AM
Road icing news for January-February 2012
By DAN ROBINSON
Editor/Photographer
A roundup of few items and events of note during the past two months:
January 20 light freezing rain kills 2 in St. Louis, shuts down metro area
A very small freezing rain event, in terms of square mileage, occured on January 20. Despite the relatively small area affected, its impacts were high due to its timing and location: the St. Louis metro area right at evening rush hour. Hundreds of accidents occured, two of which were fatal. Accident numbers slowed by late evening, only because the icing became so bad that most untreated roads were either impassable, blocked by accidents or snarled by inching-along traffic. Once again, in this severe weather-prone part of the USA, road ice proves just as serious a threat as tornadoes, hail and high winds in terms of its impact to the public.

The following day, I found a wide, quiet and flat residential street that was still untreated. I took the opportunity to safely film some demonstration footage of how slick this type of icing makes the road surface. You can watch this video in full HD on Youtube by click the link below, then choosing the 1080p resolution at full screen.

HD VIDEO: Slickness of light freezing rain icing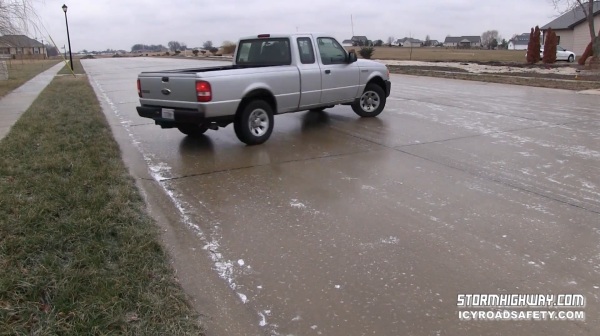 Click for video
No tire, short of ones with studs, will provide any benefit to a vehicle on this type of ice. The coefficient of friction between rubber and this type of ice is so low that tread wear, pattern and road-tire contact surface area have absolutey no benefit in terms of preventing loss of control nor stopping power on an incline. Notice that in the video, the truck slides all the way to the edge of the road, even when traveling at a crawling pace - thanks to the very slight crowning of the road. Completely stopped vehicles can easily slide sideways off of roads on this type of ice if there is even a hint of a slope!
"Sudden grip" oversteer introduction
A phenomenon I'll be posting more on later is one I'm calling "sudden grip oversteer", a common sub-factor of road icing accidents. Sudden Grip Oversteer occurs when a car's front wheels have already lost traction, are sliding, and have been turned sharply in either direction - when suddenly the vehicle's wheels encounter a non-icy or lesser-icy patch of road. This results in the front wheels suddenly re-gaining grip, which violently whips the car in the direction the wheels were turned, which often induces an unrecoverable oversteer spinout or change of direction. Sudden grip oversteer is common when a car loses control on an icy bridge deck, then slides off of the bridge ice onto onto dry or wet pavement, at which point the wheels suddenly regain grip on the non-icy surface. If the car has rotated sideways or diagonally when grip suddenly is regained, the car will be violently jerked in the direction the front wheels are turned, sometimes rolling the vehicle or sending it quickly off of the road.

I have captured at least two of these types of incidents on video, I'll post more on this in a later installment of the blog.
January 11-13 light snow icing kills 20 from ND to PA
Icing from light snow and blowing snow has resulted in at least 20 fatal crashes during the 3-day period from January 11 to 13. This fast-moving system that dropped snow amounts generally under 3 inches was also responsible for thousands of accidents, many with injuries, across a swath from North Dakota through the Midwest to Pennsylvania. Reports suggest Illinois suffered the worst of the impacts, with 4 fatalities reported. Three of those occured in the St. Louis region, where the very light snowfall amounts nonetheless coated roads and brought the morning commute to a standstill. In Montana, a bus crash on I-90 resulted in 2 deaths and 8 injuries.

Light snow events are always more deadly than big snowstorms that drop large accumulations. A dusting of snow doesn't look as dangerous to drivers, who don't adjust their speed for the hazard. The resulting accidents are more serious, occuring at higher speeds that are more likely to cause injury and death. I was out covering this event in St. Louis, and as I have noted many times during storms like these, the general public-at-large was driving far too fast for the conditions. The top safe speed for the conditions was only 40-45mph, yet most vehicles were traveling 50 to 60mph or higher. At those speeds, loss of control happens much easier - and recovery of slides and fishtails is usually not possible.

A snow event illustrates the flipside of the road icing safety issue. Better warnings will help raise awareness of the more subtle events - but snow events like we saw this week typically receive better awareness levels due to advisories, warnings or media coverage. However, it is clear that the driving public needs better education on the need to reduce speeds when snow is covering the road.

A listing of the fatalities and their locations is as follows:

Dickinson, ND - 1
Fort Wayne IN - 1
St. John, IN - 1
Oswego, IL - 1
Marine, IL - 1
Roxana, IL -1
Lewistown, IL - 1
Boulder, CO - 1
Kimball, SD - 1
Missoula, MT - 2 (Bus)
Witoka, MN - 1
Uniontown, PA - 1
Muscatine, IA - 1
Eu Claire, WI - 1
Nelson, WI - 1
Spooner, WI - 1
Vienna, ME - 1
Jefferson County, MO - 1
Celina, OH - 1

The following comments were posted before this site switched to a new comment system on August 27, 2016

:

Recent Blog Posts
- Developing a road impact parameter for forecast models and mesoanalysis - October 29, 2021
- The deadly Fort Worth, Texas pileup of February 11, 2021: Its cause, contributing factors and future prevention - March 31, 2021
- Major road icing event affects 41 states - January 14-18, 2018 - January 20, 2018
- Trip to Mississippi and Alabama for Southern US winter storm - January 5-7, 2017 - January 22, 2017
- High-impact freezing rain/drizzle road icing event from Oklahoma to the East Coast - December 20, 2016
- New educational winter driving videos released, more planned - November 21, 2016
- "Icezilla" freezing rain disaster in the northeast US - January 19, 2015
- December 30-January 2 Oklahoma/Texas icing event sequence - January 2, 2015
- Freezing rain disaster - November 22, 2014 - November 23, 2014
- Report: Major winter storm in the Deep South, 1/28 - January 30, 2014
- Report: High Risk road icing event in south Texas/Louisiana - January 26, 2014
- Winter tires: not the solution for preventing icy crashes - December 13, 2013
- Preliminary low estimate of December 3-8 toll - December 9, 2013
- The Top 7 Icy Road Myths - December 6, 2013
- Aren't icy road crashes caused by driving too fast for conditions, not ice and snow? - November 14, 2012
- Road icing news for January-February 2012 - February 25, 2012
- Commentary on the recent viral WV pileup video - January 8, 2012
- Significant road icing outbreak: Monday, January 2, 2012 - January 2, 2012
- No vehicle can safely go highway speeds on icy roads - December 23, 2011
- Another case for "Road Ice Warnings": December 8-9, 2011 light snow event - December 10, 2011
- A big thanks to those helping raise road icing awareness - November 18, 2011
- 15 road icing deaths in the past week: estimating the full impact - November 4, 2011
- 2011-2012 road ice season in the US already in full swing - October 22, 2011
- Coming this winter: another 2011 tornado season toll - July 21, 2011

Past Blog Archives
- April 2010 - January 2011 posts
- December 2009 - March 2010 posts
- November 2009 posts
- October 2009 posts
- March-April 2009 posts
- February 2009 posts
- January 2009 posts
- December 2008 posts

Educational Winter Driving Videos - Watch for Free: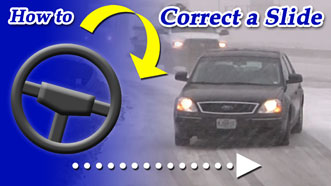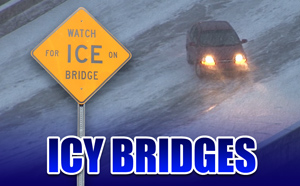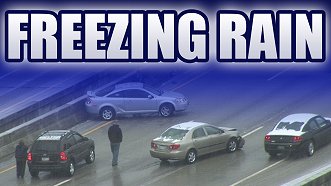 Home | Risk | Stats | Accident Video | Icy Bridges | Tips | Warning Signs | If You Slide | If You Wreck
All content © Dan Robinson. All usage, with limited exception, requires a paid license - please see usage options or contact Dan for inquiries.

Web Site Design and Internet Marketing by CIS Internet