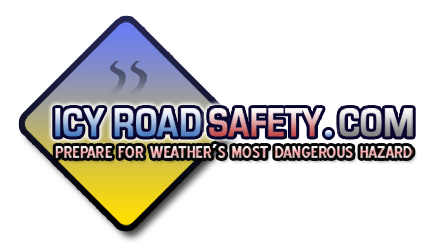 Tuesday, December 20, 2016
High-impact freezing rain/drizzle road icing event from Oklahoma to the East Coast - December 15-17, 2016
By DAN ROBINSON
Editor/Photographer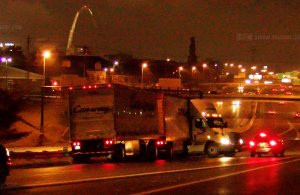 In this article:
Event synopsis
Another significant-impact freezing rain event across the USA has demonstrated once more what this underrated hazard can do. Mid-week, a strong Arctic cold front pushed deep into the continental United States east of the Rocky Mountains. As strong warm advection from the south commenced and impinged on the arctic air, freezing drizzle and freezing rain broke out from west to east.
The first major impacts were seen in Oklahoma City, Oklahoma on Thursday night (December 15th), where bridge icing resulted in at least 81 injuries and 3 deaths. The most stark of the incidents happened in Baltimore, Maryland on Saturday morning (December 17th), where during a 70-vehicle pileup, a gasoline tanker tumbled off of an icy bridge at highway speed and exploded/burned. In between, significant impacts were seen in many major metro areas including St. Louis, Indianapolis, Cincinnati and Columbus.
The characteristics of this event were typical of freezing rain/freezing drizzle:
It created a very thin, hard-to-see glaze of "black ice" that was treacherously slick, more so than any other type of winter precipitation
Accidents happened at higher speeds due to the ice being difficult to see
Crashes were more serious in nature than with other types of winter precipitation due to higher speeds
Metro areas and interstates were gridlocked
Emergency responders were overwhelmed
Many multi-vehicle pileups occurred
911 call centers were unreachable
Many people were forced to park on main roads and walk home, their vehicles unable to travel up even slight inclines
Many did not make it home, forced to spend the night in hotels and in some cases their vehicles
In the southern (warmer) portions of the event, bridge icing produced the majority of the incidents
In Oklahoma City and St. Louis,
barely a trace of precipitation
was officially measured during this event - yet another example of high-impact icing that does not always meet standard NWS criteria for winter weather watches/advisories. The NWS did have advisories out in time from Missouri eastward, but the public and even many DOTs were clearly unprepared. For example, in Missouri, MODOT was caught completely off guard by the event, not deploying salt trucks until the gridlock from the icing was well under way.
Preliminary statistics and facts
I queried dozens of news media coverage pieces online (from local newspapers, TV stations and national news outlets) to count the number of fatalities from the event. As of the time of this article publishing, the minimum death toll is
35
. Missouri clearly was hit the hardest by this event, with at least 11 fatalities, 1,522 reported accidents and 171 reported injuries. This fact sheet breaks down the numbers by state. As a reminder, these stats reflect
minimum
numbers, that is, only the incidents reported in the news media. The actual death toll is likely far higher, but will require more in-depth research at a state and county level to derive.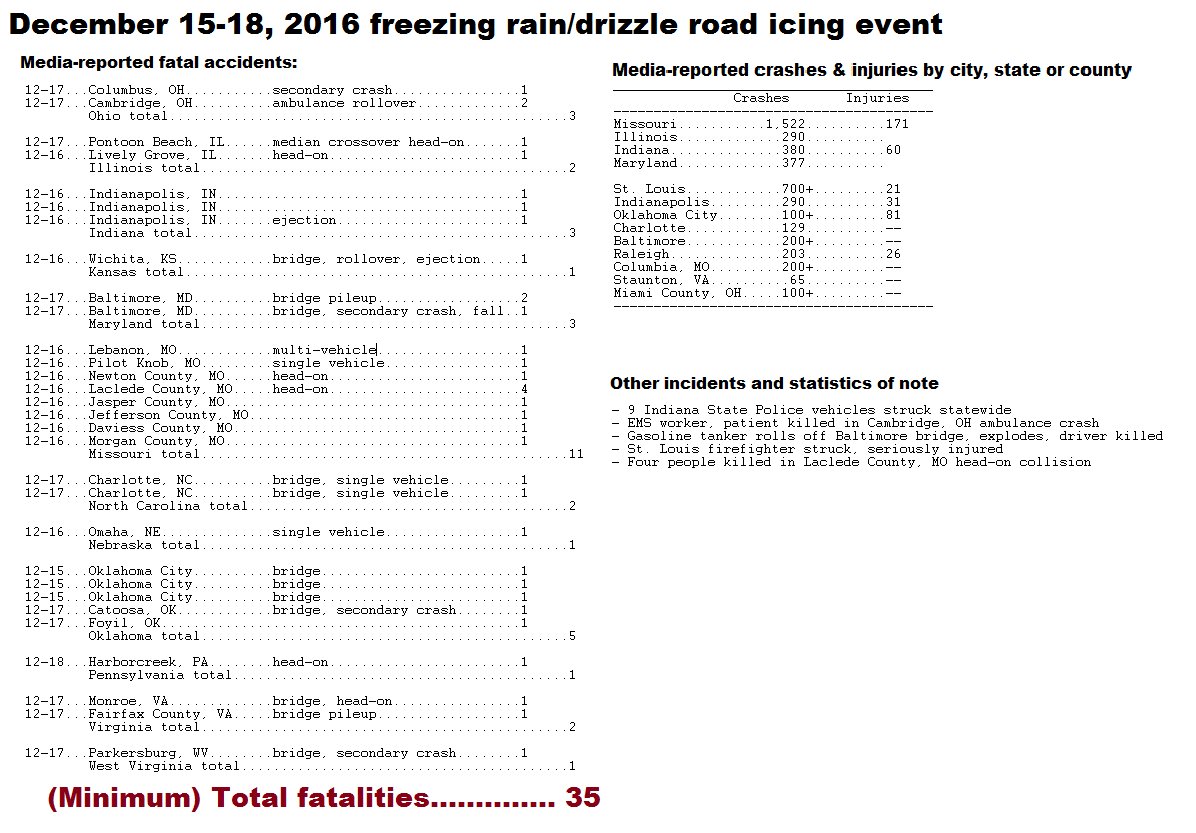 Incidents captured on video
Many accident-in-progress sequences were captured by locals and drivers during this event. The following are the ones I have been able to locate:
I documented the event in St. Louis. These links are to my videos:
Thoughts on future prevention
Bridge icing from freezing rain is
very predictable
. It is why I have been able to capture many videos of accidents as they happen! If something is
that
predictable, it is
easily preventable
. If radar and/or surface observations show rain/drizzle AND freezing temperatures,
bridges WILL ice
! I have
never
seen a below-freezing precipitation case where unsalted bridges did not ice.
When the aforementioned conditions are expected or even if they are possible, DOTs and the NWS should mobilize. When the conditions are imminent or in progress, the public should be warned and the bridges treated immediately.
The Baltimore incident, and many others like it, could have easily have been prevented. Freezing rain never unexpectedly ices bridges - it ALWAYS ices bridges. If I, having no meteorology degree, can easily predict exactly where and when accidents will happen and be there to catch them on video, there is no reason that officials who are equipped to respond could not take action in plenty of time. It is not complicated, and I hope the lives lost during this event are enough reason to rethink the way we all approach this hazard - NWS, DOTs, EMS and the driving public alike.
Educational videos relevant to this event
Bridge icing and freezing rain were prominent factors in this event. The following videos explain the hows and whys of these two hazards and what the public can do to prepare:
The following comments were posted before this site switched to a new comment system on August 27, 2016
:
Recent Blog Posts
- Developing a road impact parameter for forecast models and mesoanalysis - October 29, 2021
- The deadly Fort Worth, Texas pileup of February 11, 2021: Its cause, contributing factors and future prevention - March 31, 2021
- Major road icing event affects 41 states - January 14-18, 2018 - January 20, 2018
- Trip to Mississippi and Alabama for Southern US winter storm - January 5-7, 2017 - January 22, 2017
- High-impact freezing rain/drizzle road icing event from Oklahoma to the East Coast - December 20, 2016
- New educational winter driving videos released, more planned - November 21, 2016
- "Icezilla" freezing rain disaster in the northeast US - January 19, 2015
- December 30-January 2 Oklahoma/Texas icing event sequence - January 2, 2015
- Freezing rain disaster - November 22, 2014 - November 23, 2014
- Report: Major winter storm in the Deep South, 1/28 - January 30, 2014
- Report: High Risk road icing event in south Texas/Louisiana - January 26, 2014
- Winter tires: not the solution for preventing icy crashes - December 13, 2013
- Preliminary low estimate of December 3-8 toll - December 9, 2013
- The Top 7 Icy Road Myths - December 6, 2013
- Aren't icy road crashes caused by driving too fast for conditions, not ice and snow? - November 14, 2012
- Road icing news for January-February 2012 - February 25, 2012
- Commentary on the recent viral WV pileup video - January 8, 2012
- Significant road icing outbreak: Monday, January 2, 2012 - January 2, 2012
- No vehicle can safely go highway speeds on icy roads - December 23, 2011
- Another case for "Road Ice Warnings": December 8-9, 2011 light snow event - December 10, 2011
- A big thanks to those helping raise road icing awareness - November 18, 2011
- 15 road icing deaths in the past week: estimating the full impact - November 4, 2011
- 2011-2012 road ice season in the US already in full swing - October 22, 2011
- Coming this winter: another 2011 tornado season toll - July 21, 2011
Past Blog Archives
- April 2010 - January 2011 posts
- December 2009 - March 2010 posts
- November 2009 posts
- October 2009 posts
- March-April 2009 posts
- February 2009 posts
- January 2009 posts
- December 2008 posts

Educational Winter Driving Videos - Watch for Free: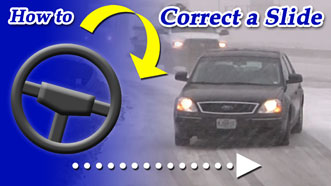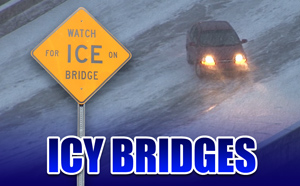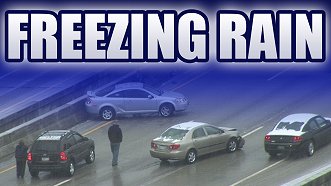 Home | Risk | Stats | Accident Video | Icy Bridges | Tips | Warning Signs | If You Slide | If You Wreck
All content © Dan Robinson. All usage, with limited exception, requires a paid license - please see usage options or contact Dan for inquiries.

Web Site Design and Internet Marketing by CIS Internet